Committed to
driver safety.
From the time you open the Driver app, to your last delivery of the day, your safety is a priority.
Featured Safety Initiatives
Grubhub is committed to driver and biker safety throughout the delivery journey. Some of the measures Grubhub offers to keep you safe include:
In-app services to connect directly with 911 or a live safety agent. Learn more about Rapid SOS.

Market pauses and communications for inclement weather and other unsafe conditions

Auto Accept to automatically add deliveries to your queue with fewer distractions, available in select markets.

Integrated bike navigation with your maps app for safe bike routes

Safety gear available in the Driver Shop
The Driver Safety Council is driving change.
Grubhub delivery partners raise their voices on the Safety Council, working together to foster a safer delivery experience across the driver community.
Learn more about the Driver Safety Council, its initiatives, and how to apply for membership. Membership applications are available for active delivery partners only.
Delivery driver safety partnerships
These partnerships help create a safer environment for delivery partners, reinforcing Grubhub's dedication to delivering meals and peace of mind.
Slide Background
Safety Services with RapidSOS
Grubhub for Drivers seamlessly brings you emergency services right in the app, giving you peace of mind every time you deliver. Features include a 911 slider to connect directly with a 911 operator in an emergency, or to speak or text with a live safety agent during an unsafe moment. This integration, powered by leading safety platform RapidSOS, also shares dynamic location data and caller ID directly with 911 responders when an emergency call is placed via the app, giving you an extra layer of protection.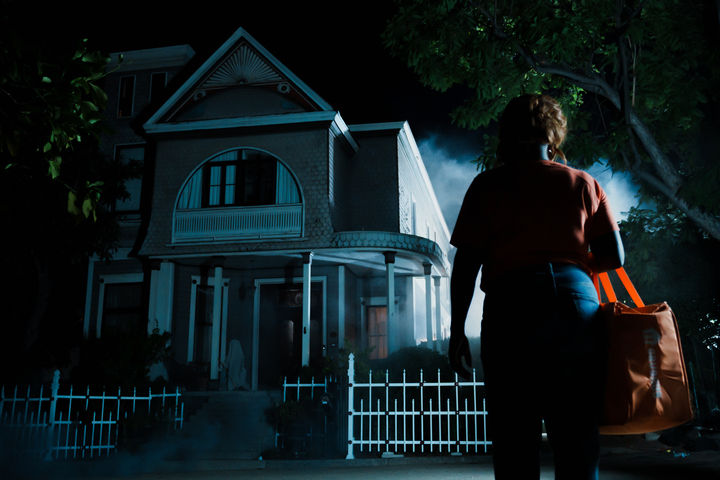 Slide Background
Pretty Loaded Safety Tutorials
Learn how to stay safe with situational awareness techniques to deescalate a situation, to prevent yourself from being a target, and to be on the lookout for dangers while you are on a delivery. Through the Driver app's LearningHub, we offer all delivery partners free, direct access to the best of Pretty Loaded's practical, easy-to-learn, and proactive personal safety video tutorials to prepare for any situation you might experience on the road.
Slide Background
Nextbase Dash Cams
Grubhub delivery partners in select markets can purchase dash cam products at a discounted rate and record what's happening around their vehicle to improve driver safety. Special prices are offered in partnership with Nextbase, the top-rated dash cam company, to offer an extra layer of security to your deliveries.
Driver and Biker Safety Tips
Check out these safety FAQs and resources for drivers and bikers.