Behind every Grubhub delivery is a driver with a story to tell.
Get to know the hardworking individuals who support restaurants by serving up food to the doors of hungry people.
Meet Coach Jay from Seattle, WA
Robotics made an incredible impact on Jay's life. Now, with the help of our Driver Grant Program, she's paying it forward by teaching robotics to teens in marginalized communities. Her mission? To see representation at big tech companies across the country..
Our drivers. Their stories.
In this video series, Grubhub drivers invite us into their lives and discuss how delivering helps them move forward without limits.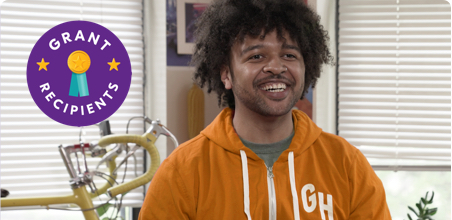 Discover how drivers are using our grant program to reach their business, education and philanthropic goals.
Flexible for a college student. Paid to listen to podcasts and music while delivering food. Feel like I'm paid double.
Delivery Driver
Atlanta, GA
Grubhub allows you to be your own boss and it provides you with much more money than any other driving app out there. Grubhub is how I make most of my money.
Independent Contractor
Albany, NY
Wonderful company to work for and an app that makes all the difference between other apps like it. i would give the company 6 stars if i could.
Google Play Store
Josh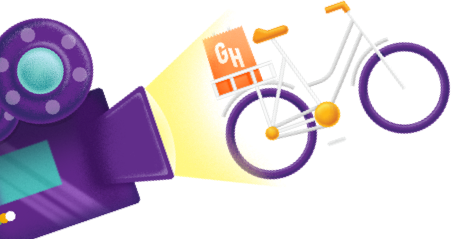 Customers and restaurant owners want to know more about you. Answer a few questions to give them a glimpse into your life.