Here's everything you need to know.
Our transparent pay model is based on the experiences of our
Grubhub delivery partners.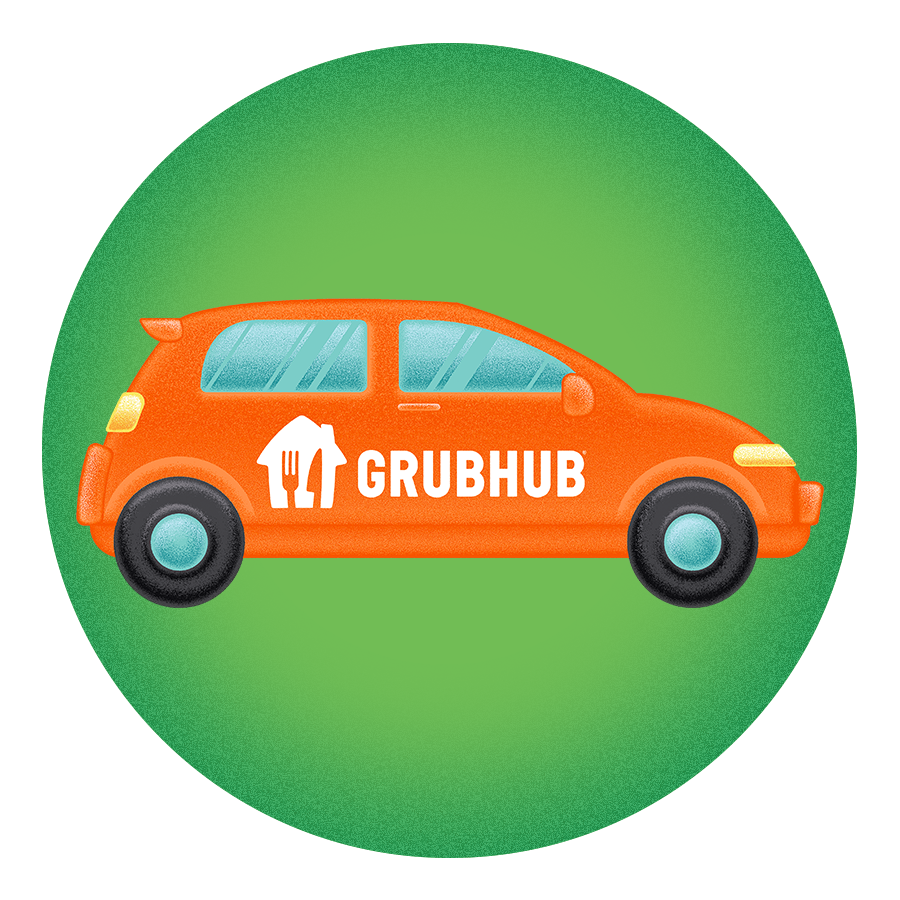 Missions & Special offers
The amount you earn per delivery is a combination of your base pay and any applicable bonuses. Your base pay accounts for factors including mileage, delivery type, time spent delivering, and your local market.
You keep 100% of your tips, always.
Slow day? We've got you covered. This is us doing our part to make sure that you earn a minimum guaranteed rate for your local market when you Toggle on for a scheduled block and meet Acceptance Rate criteria.  
Missions & Special offers
Grubhub delivery partners can boost their pay by completing Missions (exciting ways to earn extra cash by reaching goals in a set amount of time*), and participating in fun sweepstakes!
*All special offers and Grubhub contributions are subject to specific markets and time periods.
How delivery partners get paid
Delivery partners can choose between two different payment options:
Get your balance sent directly to your bank account every Thursday.
Cash out whenever you want to your bank account—free for Chase Bank customers and $0.50 each for other bank customers. Or cash out directly to your debit card for $0.50 per transaction. 
A few important things to know
If you receive an offer that has multiple orders, we'll calculate the estimated total time and mileage for all orders together.
If you receive an offer before completing your current delivery, we'll calculate estimated time and mileage for the new offer starting from where you completed the current delivery.
Total daily pay for mileage, time, and any applicable promotions or bonuses will be shown as Delivery Pay at the top of your pay summary.
Time and mileage estimates are set when you receive the offer.
Start getting paid with Grubhub today
Drivers are able to cash their earnings out up to $500 a day using the Instant Cash Out feature, which is free for Chase Bank customers and $.50 each for all other bank customers. If you do not wish to use the Instant Cash Out feature, payments are sent on Thursdays to your bank via direct deposit.
Grubhub drivers are eligible to recieve special bonus offers! Be sure to keep a look out for these bonuses to maximize your earning opportunities!
Grubhub Drivers are able to view their tip after accepting an order. Their tip information is available under each order within the Tasks section.
Deposit products provided by JPMorgan Chase Bank, N.A. Member FDIC